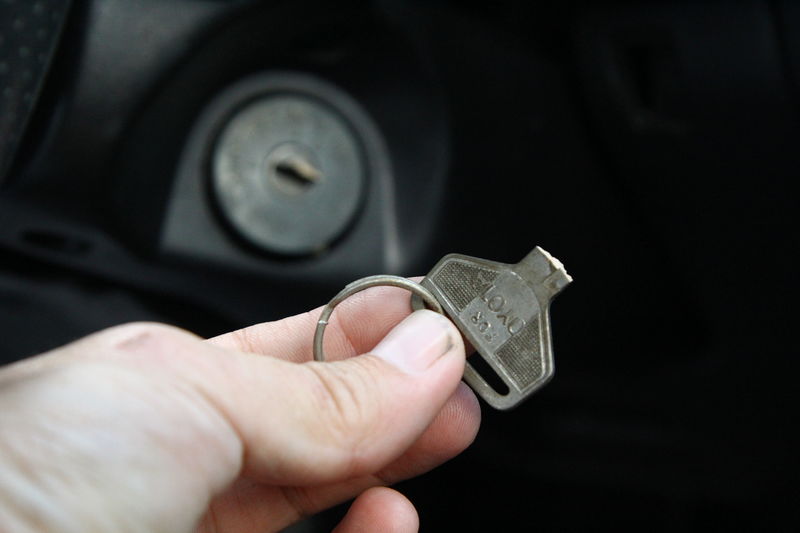 What To Do If Your Car Key Broke Off In The Ignition
Snapping your car key within the ignition may be frustrating and stressful. Whether it's a result of wear and tear or an accidental mishap, dealing with a broken key in the ignition requires careful consideration and proper techniques to avoid further damage. In this blog, we will explore how you can address this issue and get back on the road safely.
Understanding the Problem: Why Keys Break in Locks and Ignitions
Keys breaking in locks and ignitions can be a frustrating and inconvenient experience. There are several reasons keys break in locks, and understanding these characteristics can help you prevent such situations. One primary reason is the structure of the key itself. Keys with multiple deep cuts have weak points; breakage usually occurs in these deeply cut areas.
The material of the key also plays a crucial role in its durability. Keys made from softer metals like brass are more likely to break due to wear and tear, while keys made from durable materials are more likely to withstand repeated use without breaking.
Another significant factor is wear and tear. Over time, keys undergo constant friction and stress from being inserted and turned into locks and ignitions. This wear and tear weakens the metal and can cause it to break eventually. Additionally, using too much force or being impatient while trying to turn the key can result in its breakage.
Poor maintenance of locks can also contribute to key breakage, as sticking or hard-to-remove keys may lead to increased stress on the key and increase the chances of it breaking.
The Risks of DIY: Avoid Damaging the Ignition
If your key has broken off in the ignition, it's crucial to approach the situation with caution. Attempting to remove the broken key without proper tools and knowledge can further damage the ignition. Damaging the ignition can have more severe repercussions than harming a regular lock. Given the importance of the ignition in your vehicle's functionality, it's recommended to call a professional locksmith to extract the broken key safely.
Professional Help: Contacting a Locksmith
When facing the issue of a broken key stuck in the ignition of your car, seeking professional help from a locksmith offers numerous advantages and benefits. A qualified locksmith possesses the expertise and specialized tools required to extract a broken key from the ignition without causing further damage or complications.
Attempting a DIY extraction can lead to additional harm, potentially damaging the ignition system, a crucial component of your vehicle's functionality. Calling upon a professional locksmith ensures a safe and efficient solution, preserving the integrity of your car's ignition system while resolving the issue swiftly.
DIY Techniques: When Professional Help is Unavailable
If you find yourself in a situation where professional help is not immediately accessible, there are some techniques you can try to remove a broken key from the ignition. One method involves using needle-nose pliers to grip the protruding key fragment and gently pulling it out. Another approach is to use a thin, stiff wire, such as a paperclip, to slide alongside the key and help retrieve the broken piece. However, it's essential to exercise caution to avoid causing further damage to the ignition.
Preventive Measures: Key Durability and Maintenance
To reduce the likelihood of encountering a broken key situation, consider investing in keys made from durable materials. While light materials like aluminum blanks may be convenient, they are more prone to breakage over time. Opt for keys made from stronger materials to ensure longevity. Regular maintenance and proper care of your keys can also contribute to their lifespan.
Conclusion: Handling a Broken Key in the Ignition
Dealing with a snapped key in the ignition can be frustrating, but it's essential to remain calm and take the relevant steps to address the issue. Prioritize professional help from a locksmith to ensure the safe and efficient removal of the broken key. If professional assistance is not immediately available, you can attempt some DIY techniques but always exercise caution to avoid causing further damage. By understanding the causes of key breakage and taking precautionary measures, you can reduce the chances of encountering this problem in the future and keep your vehicle's ignition in good condition.
Need help with a broken car key? Explore our expert tips to extract, replace, or fix the damaged key in your ignition. Contact The NYC Locksmith at (646) 762-9069.